Wednesday, June 24, 2009
10:32 AM |
Posted by Lynn Dao Photography
Drew and I escaped the country for a week and headed over to Paris. I LOVE that city!!! The buildings, the language, the FOOD...aaaahh, I miss it already. I have tons of pics, but will spare everyone and just post some of my fav's here.
We got a lot of rain during the first few days of the trip, so they were filled with going to the Louvre and Musee d'Orsay.
The first time Drew & I went to the Louvre was 9 years ago, with a couple of other friends. We all cruised around that ginormous museum in an hour. Basically, we picked out all the famous sculptures and paintings we knew on the map and navigated our way to the actual piece.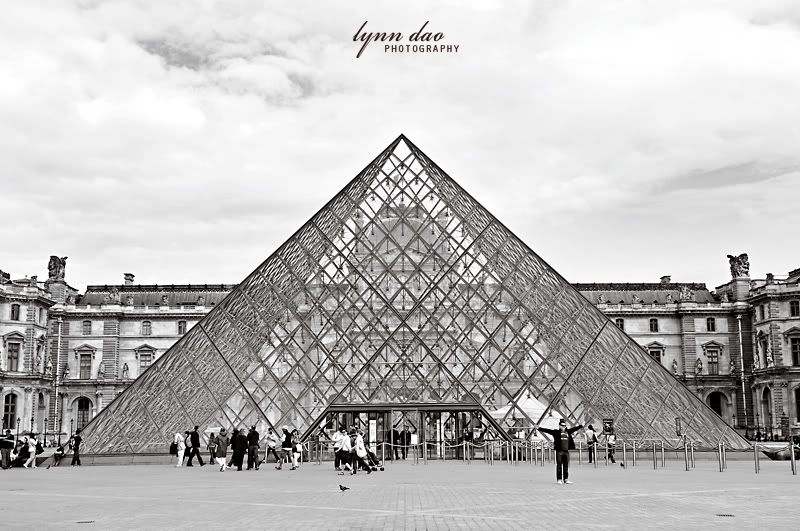 This time around, Drew & I went through that museum in record time! I think it was about a whole forty minutes that we spent looking at art in the Louvre. Mona Lisa was a must, and then some shuffling around to look at dark, gothic art that neither of us were a fan of.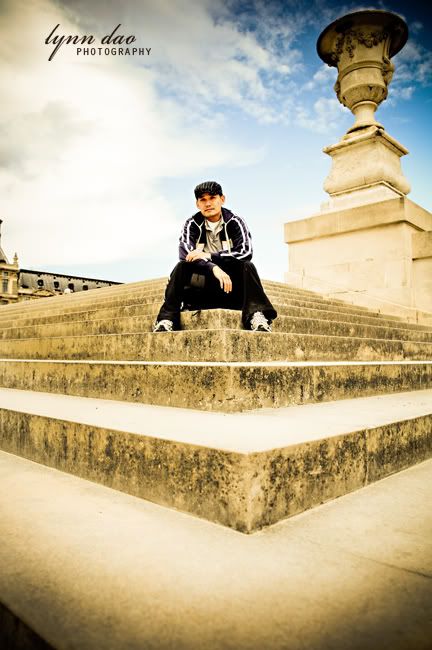 Drew & rhino outside the Musee d'Orsay. We loved that museum so much more than the Louvre.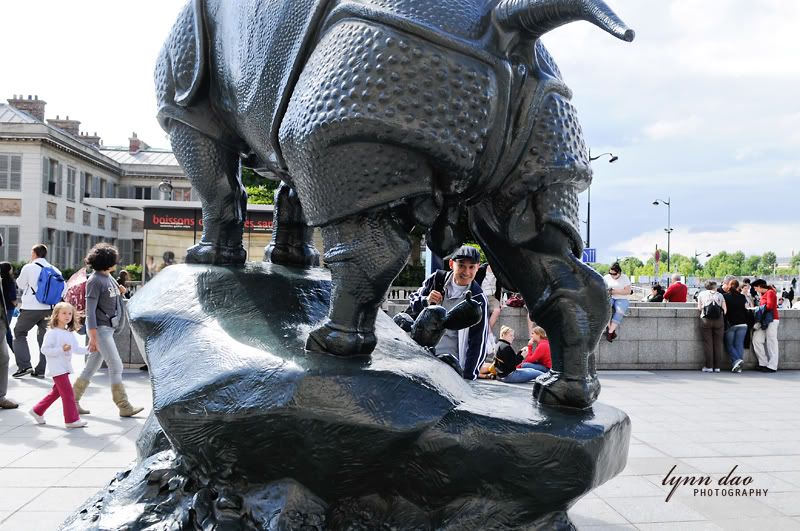 Had to go see Notre Dame since we didn't get to last time.
This is what happens sometimes when I ask other people to take a picture for us:
With a different person, and more instruction.
Self-timer is the best sometimes!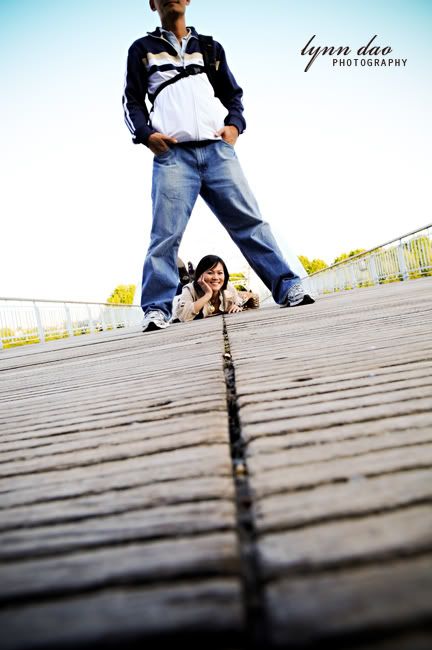 I call this one Chesire Drew.
The golden gates into the Palace of Versailles where Marie Antoinette lived.
And the massive gardens in the back.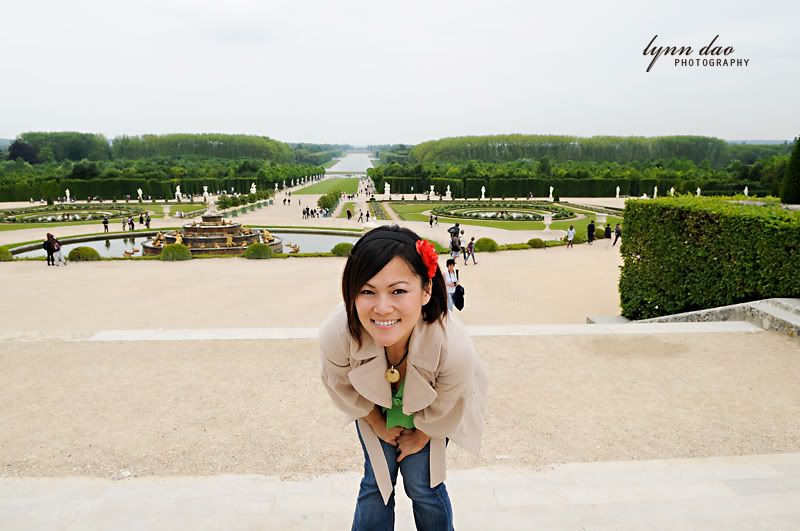 One of the highlights of the trip was an unexpected White Party that Parisians have started throwing yearly for about the past five years now. It had started with a small group of about 10-20 people who came out to a random public place in Paris dressed in white. They brought food and wine with them, sat down somewhere, and started eating and drinking. Apparently, the cops wouldn't have it so the next year, they staged a similar event with more people showing up.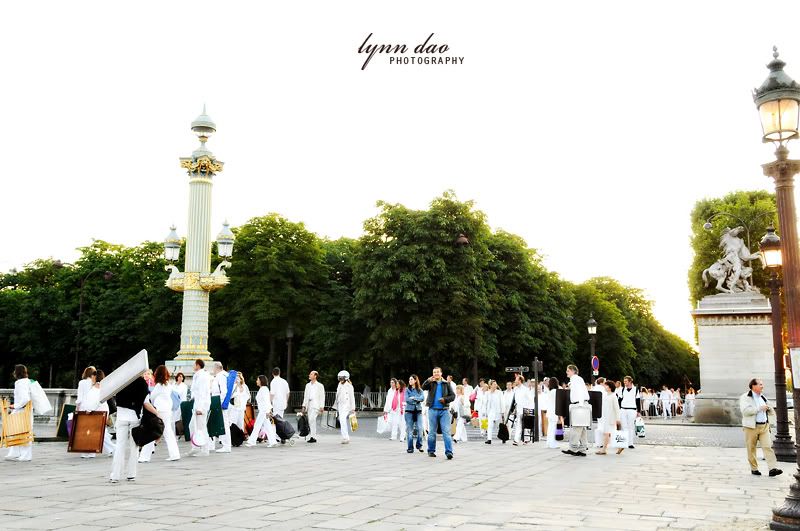 This year, it was thousands of Parisians dressed in white. I asked several people what the deal was and they said they know the date of the event, but the place is disclosed about an hour beforehand. Once key people find out, they email, call, and text everyone else and it spreads like wildfire.
Leave it up to Parisians to dine in style even when they have to set it up themselves outdoors. There were candles, flowers, champagne, and lots of good food on the tables.
At one point, a police car drove by and honked, prompting this: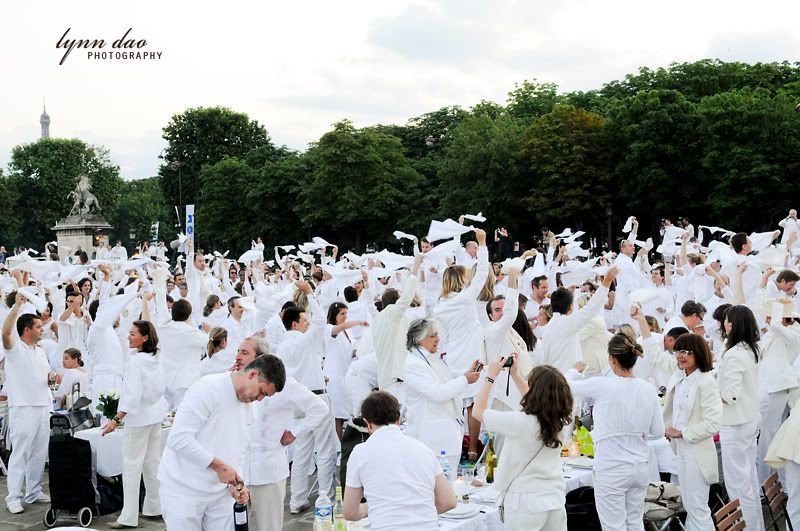 They even bring nice white linen napkins. Man, I love these people!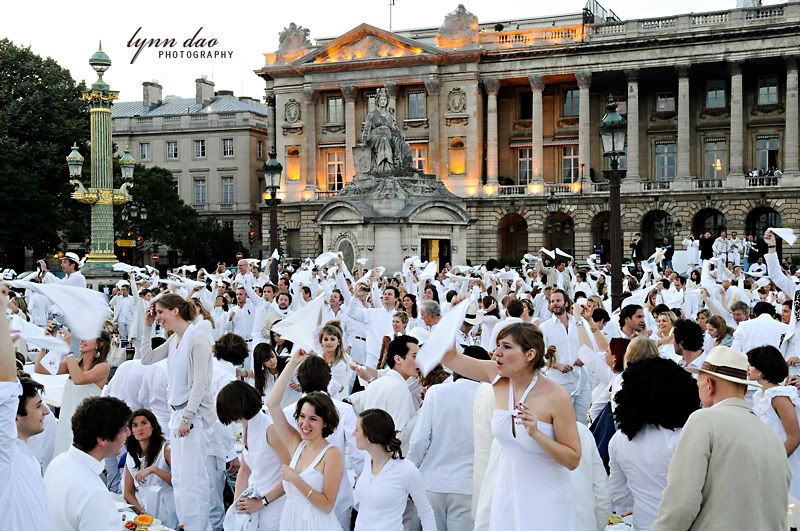 Midway through our trip, we left rainy Paris and took the train to Amsterdam. It's definitely different than Paris, but beautiful in it's own charming way. The first thing I noticed when I walked out of the train station were bikes. TONS of bikes. There was even a huge bike garage!
The second thing I noticed were signs to coffeeshops.
And the third: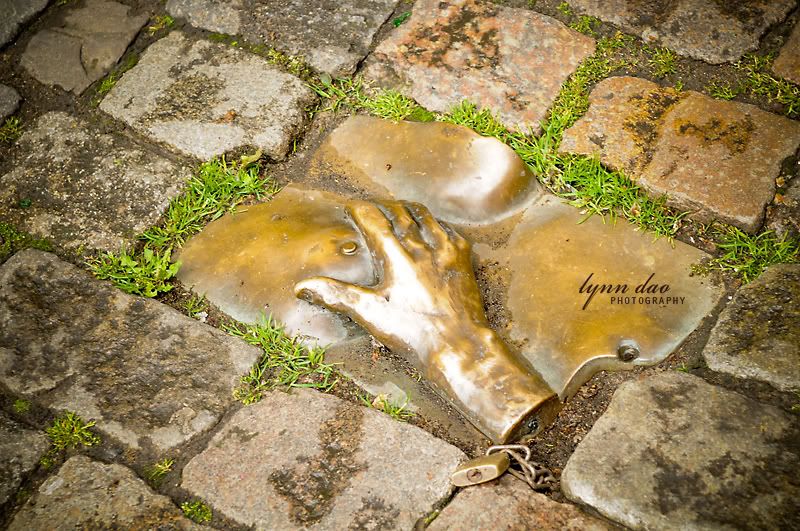 I had no idea that the streets of Amsterdam were lined with canals. Just gorgeous.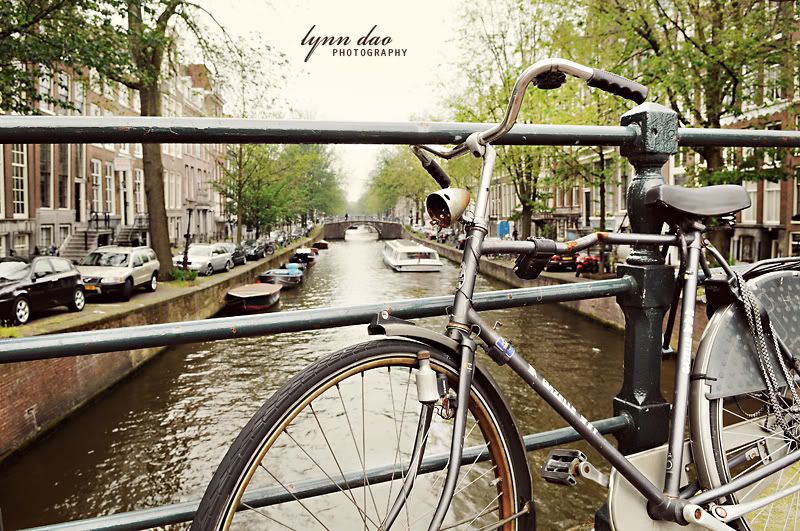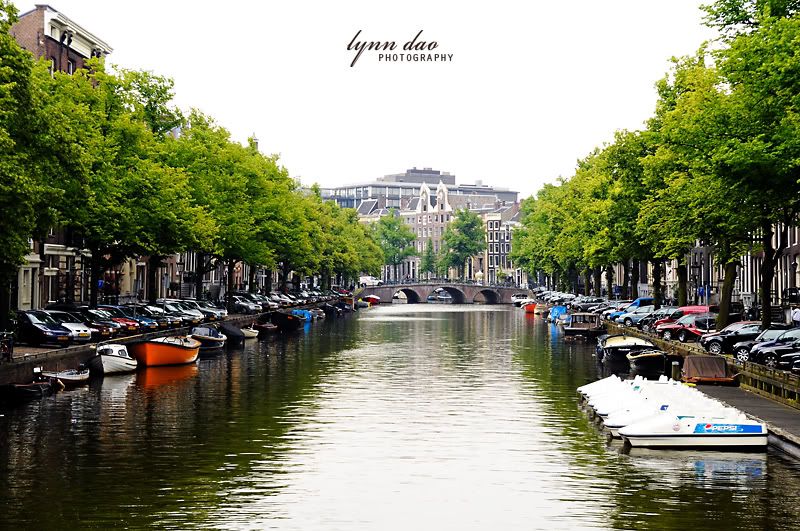 No trip to Amsterdam is complete without a visit to the Red Light district. I have to admire how open they are with prostitution and pot here. It means these things that happen anyway are regulated and these people pay taxes on their income. The girls don't have pimps but are their own businesswoman. They pay rent for their windows and hire bodyguards to protect them. And they get regular health screenings. It's all business.
You can't take pictures, understandably, of the girls in the windows, but no one said anything about their feet. =)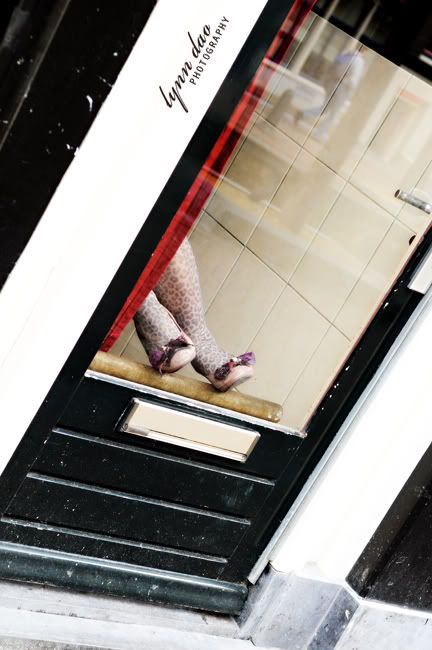 That's it for now. Au revoir!
Labels:
Personal
,
Travel
|
2 comments
|
Links to this post
Blog Archive

Contributors