Monday, September 21, 2009
7:43 AM |
Posted by Lynn Dao Photography
A couple of exciting things happening at Boudoir in Bloom! One, a new logo.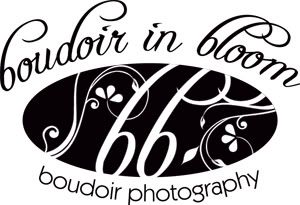 Designed by Julie Schilly, I think it's a MUCH better representation of Boudoir in Bloom than what I had previously. Julie is a freelance graphic design artist and if you ever need such services, contact her at jaholmquist@gmail.com or visit her site
Zephyr Design
. She was great to work with and made sure I got exactly what I wanted, even when I wasn't sure in the beginning what I wanted. =)
Secondly, I'll be teaming up with Christie Simmons of
Express MiE Dance Fitness Studio
and holding a boudoir marathon on November 14th at her studio. 15, 30, and 60 minute boudoir sessions will be held, with special packages and pricing. You can email me (info@lynndaophotography.com) or drop by Express Mie Fitness Studio to pick up more information about the different sessions.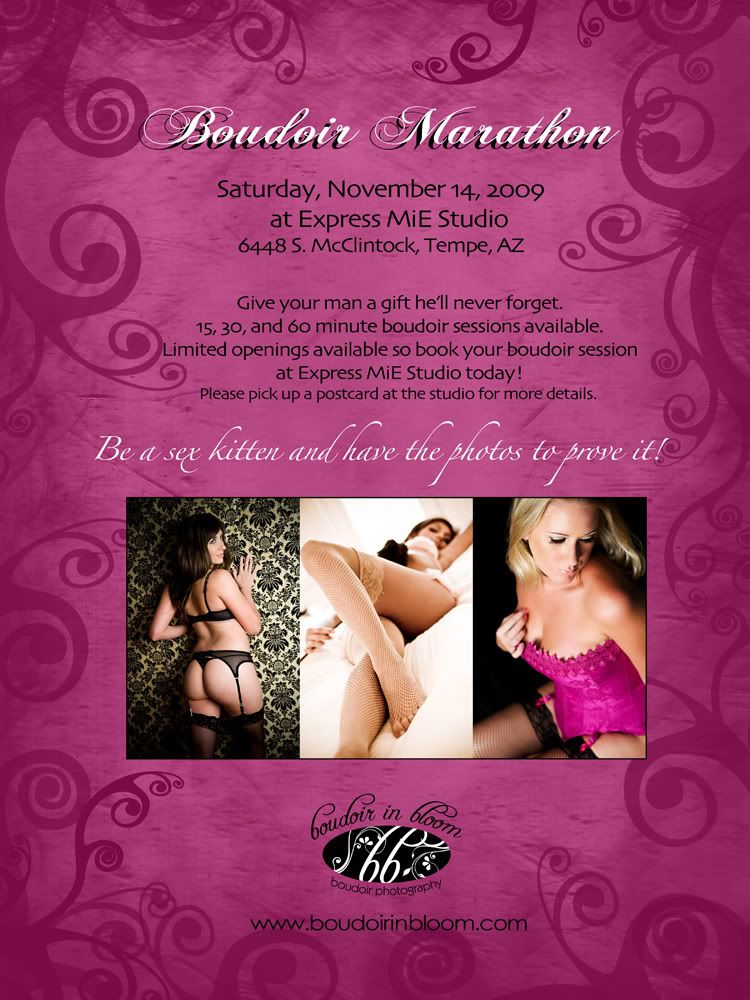 This is the perfect combination for those of you who want to get in shape before doing your boudoir shoot. Sign up for some entertaining fitness classes (because regular gym classes are so ho-hum) like Zumba, Burlesque Beauty, I Danced All Night, and Pole-ah Tease!!! Then reserve your spot for a boudoir session on November 14th since space is limited.
(Sessions will be taking place from 10am-4pm)
See you all in November at Express Mie!
Labels:
Boudoir
Blog Archive

Contributors