Thursday, July 5, 2012
9:06 PM |
Posted by ldao
In light of all the wildfires occurring in Colorado at the moment, I dedicate this post to this beautiful state and its people. I think most people love going to Colorado during the winter for it's unbeatable skiing. But Drew and I love the summer there. Everything was so lush and green during our (way too short) stay the first week of June. This place deserves at least a week instead of the measly four days we gave it. But I'm so glad we got a chance to explore a little of what Aspen had to offer and can't wait to come back again next summer! We started off in a little town called Morrison so that we could watch a John Denver tribute band at the Red Rock Amphitheater. This is an incredible place to watch an outdoor concert - surrounded by red rocks, blue skies, and fresh air.
Day 2, we headed west toward Aspen and passed through the Continental Divide. Most awesome!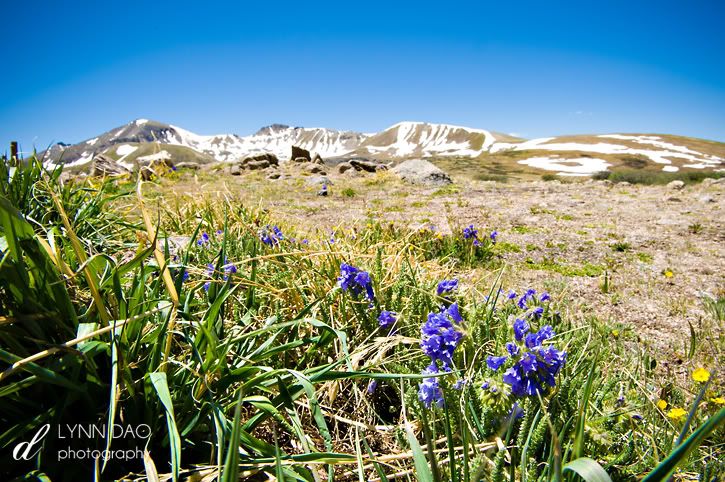 When we arrived in Aspen, I was in love. Yes, another place that I've fallen for and picture myself living in...what else is new? But who wouldn't want to walk outside their door in them morning and see this?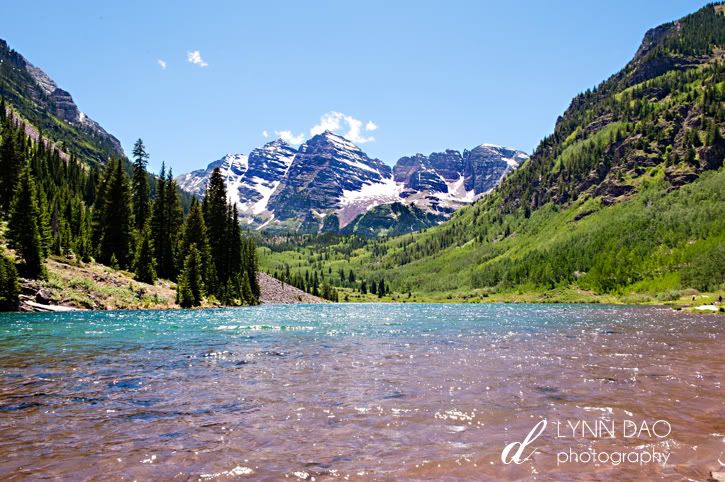 Ok, I guess the Maroon Bells aren't exactly right outside most people's doors, but it's only a 20 minute drive from town. And I know there are a ton of other great hiking spots, but when it's your first time in Aspen, I heard you HAVE to go to Maroon Bells. So we went. And it did not disappoint.
A real live beaver dam!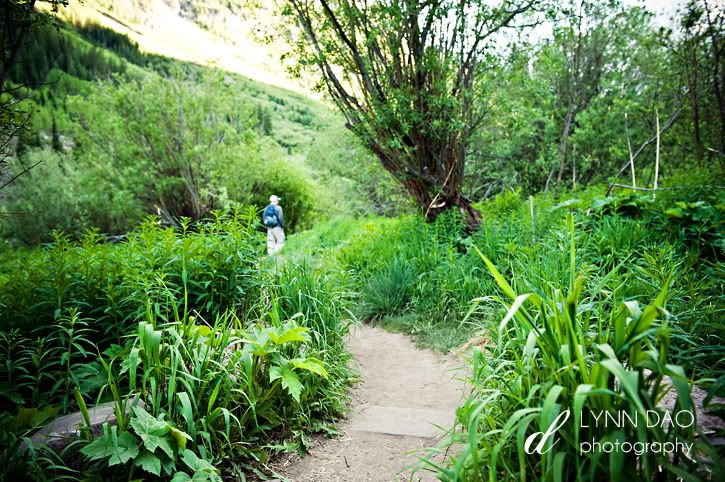 Great fishing on this lake. We saw a guy with six good size trout on his line! (Though it wasn't the guy in this pic.)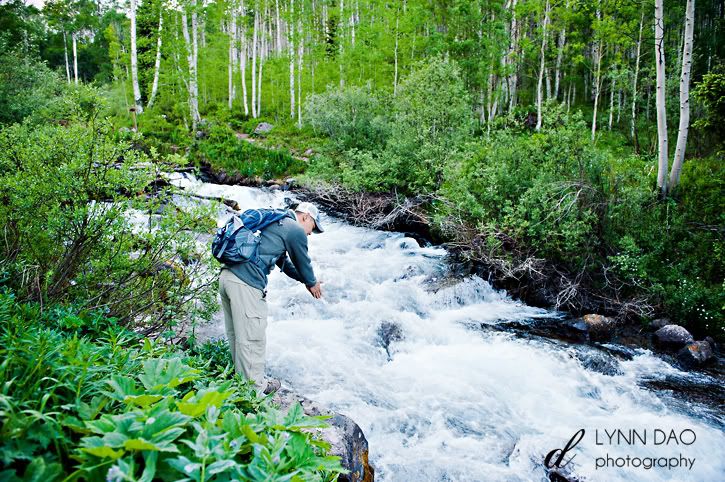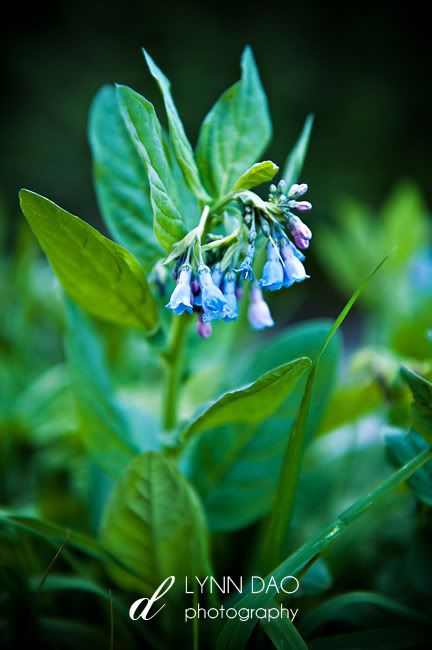 And one more with my dreamy Holga.
The main reason we came to Aspen was because they had this great event going on over the weekend called Outside Aspen to promote the tons of different outdoor activities available in the area. Drew and I wanted to try out fly fishing, and it was every bit as scenic, beautiful, and amazing as it seems in the movies.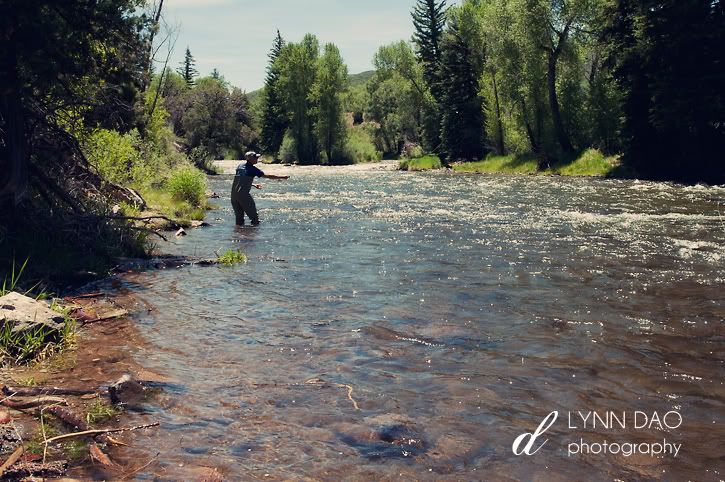 Our guide's flies. He was born and raised in Aspen and learned how to fish as a youngin...When asked how it was growing up in Aspen, he just had this fat smile on his face. =)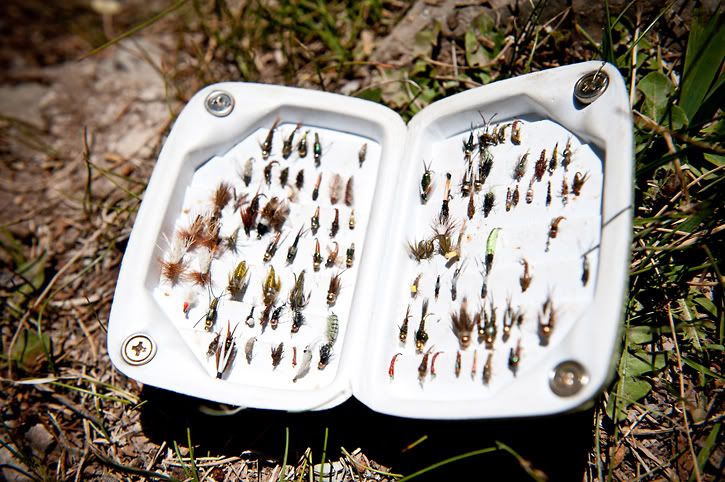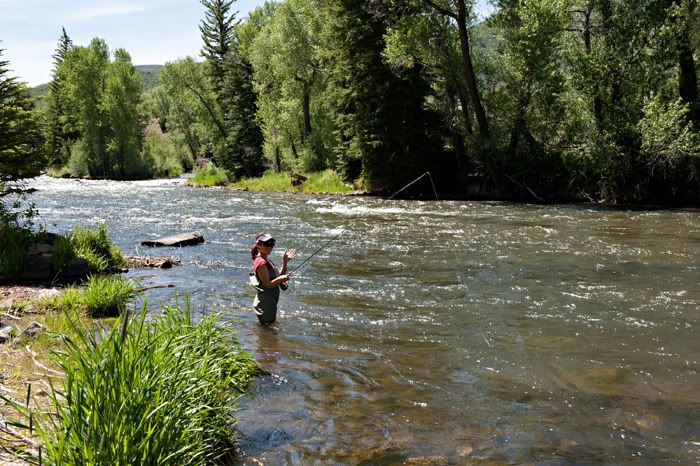 The best part about the fly fishing excursion was that I caught a beautiful brown trout!!! A totally exhilarating experience!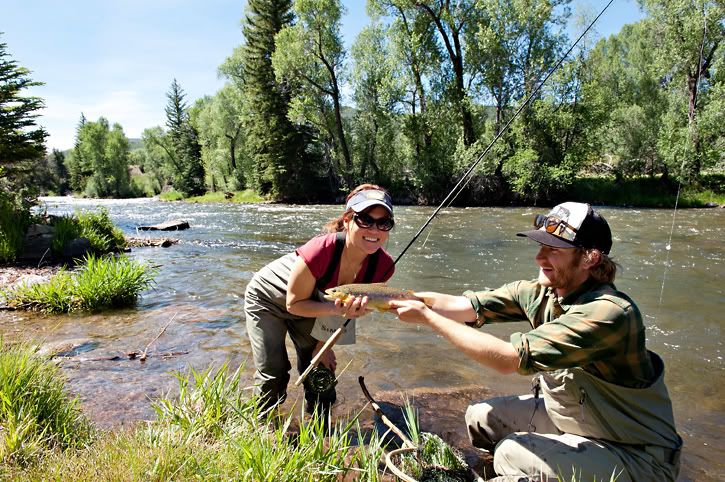 So much so that I think it deserves a second, closer picture of this gorgeous creature. Check out the red spots on its body!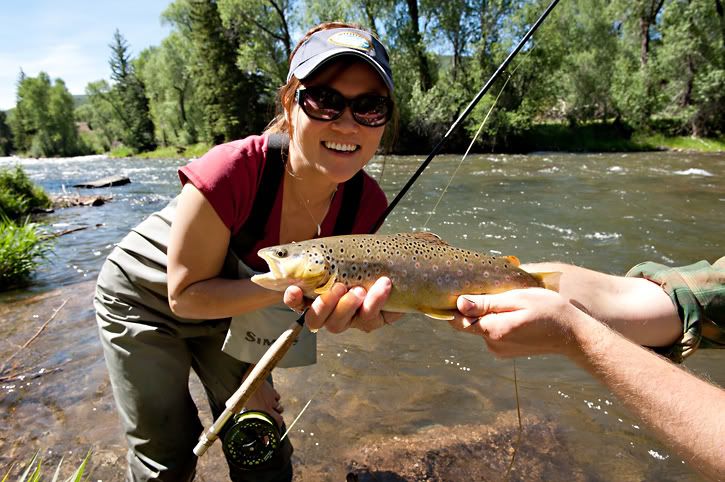 And I gotta throw one in of our sexy wader gear.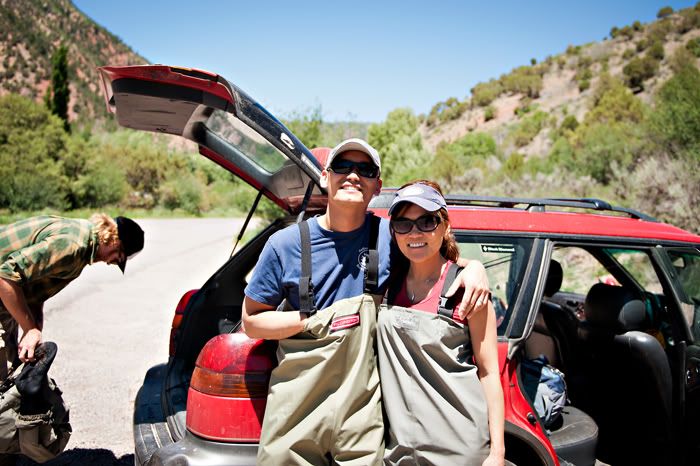 On our last day, before heading to the airport, we did a quick morning hike on this trail right in town. I can't believe people living here can just walk to an area this beautiful. And at the beginning of the trail, they even provide leashes for people who forgot theirs.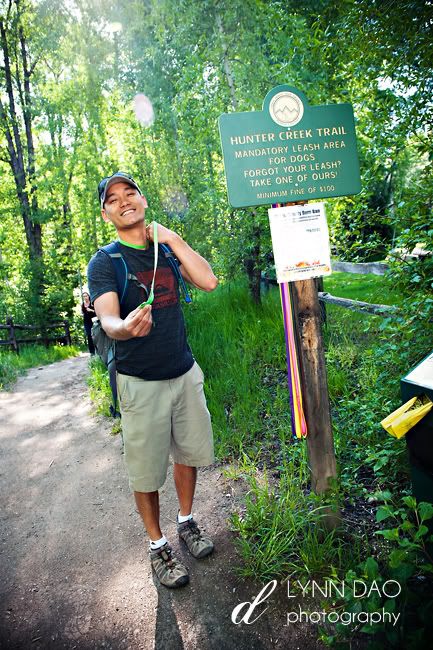 All the pretty flowers on our hike.
Not only does Aspen have unbelievable scenery and tons of outdoor activities, but they have some stellar restaurants in town too. But that's another blog post. On someone else's blog - who cares to carry their cameras to restaurants. Maybe I'll put a little effort in at the next travel destination. =)
Blog Archive

Contributors