Friday, November 14, 2008
10:40 AM |
Posted by Lynn Dao Photography
That's right folks! My grandma turned 100 on October 25th and Drew & I were lucky enough to be there along with about 100 other family members to celebrate it with her! :)
Here's where the 100 family members comes from:
My grandma had 9 kids.
Those 9 kids produced at least 26 grandkids altogether (I'm not too sure b/c there a few aunts & uncles that I've never met who have passed).
And out of those 26 grandkids are a bunch of great grandkids that are just way too many for me to sit here & count.
The cake candles say 101 because in Chinese, you're already a year old the day you're born.
For her birthday, the whole family went to a Chinese restaurant where she got to eat one of her favorite foods: crab.
Drew also got to eat some of his favorites as well. Heh heh heh.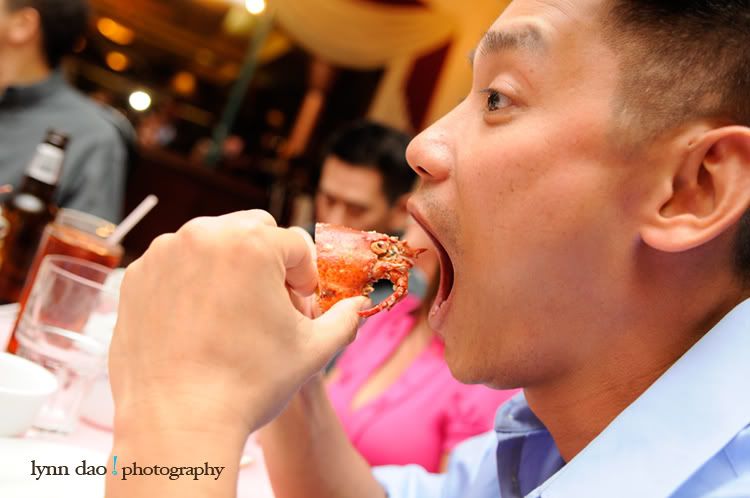 Yeah, that's a chicken head.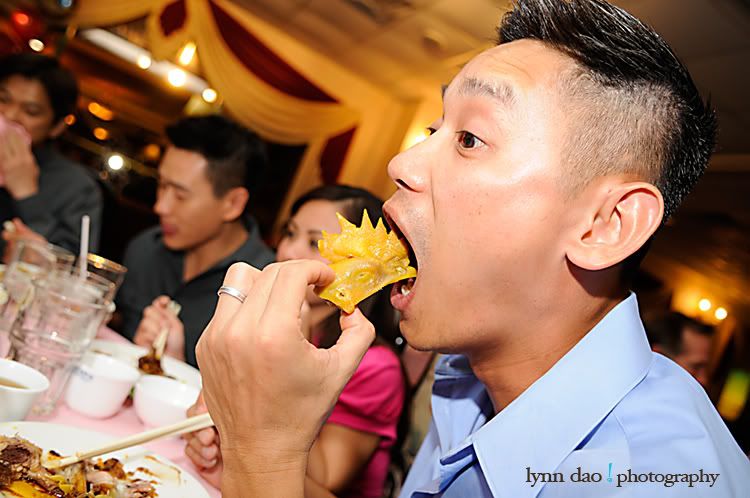 No, he didn't really eat it.
For being 100, she's still quite spritely at times. Her memory's still pretty good for her age, though it's been so long since she's seen me that she's forgotten who I am already! But she remembers relatives in Houston whom she sees more often. At least she knows I'm a family member somehow though. I came to this conclusion when I was standing next to Drew and she asked, "Who's that guy?" - but she never asked who I was.
Here's my grandma, clapping along while we all sang happy birthday to her.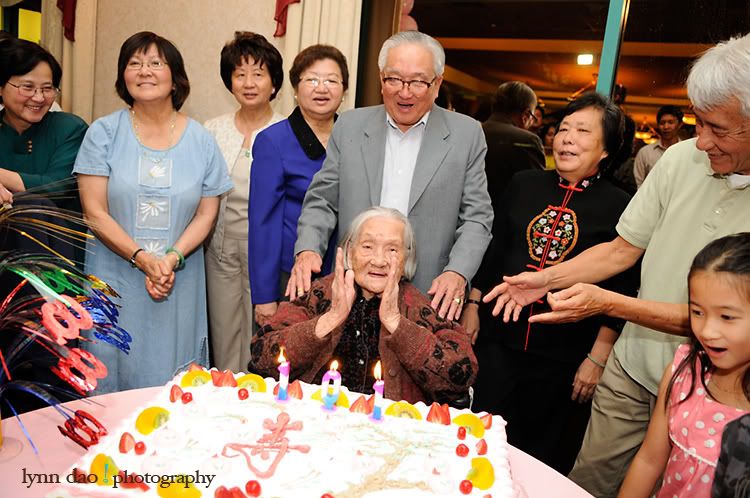 She's so cute!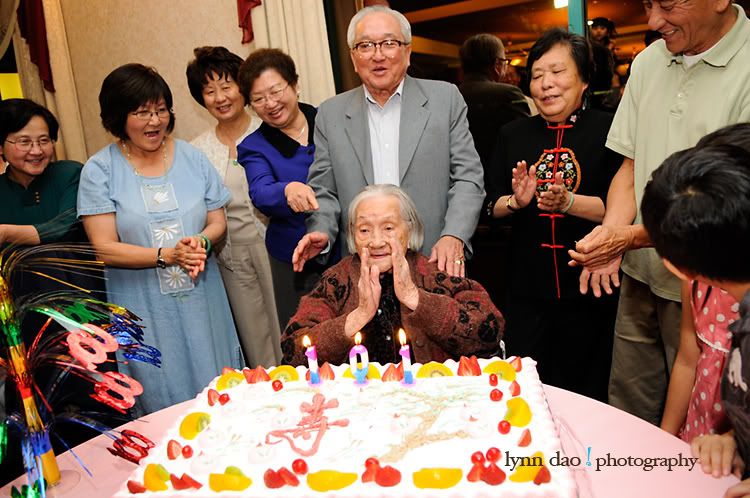 My uncle (who I think looks a little like Jackie Chan) always helps her blow out the candles.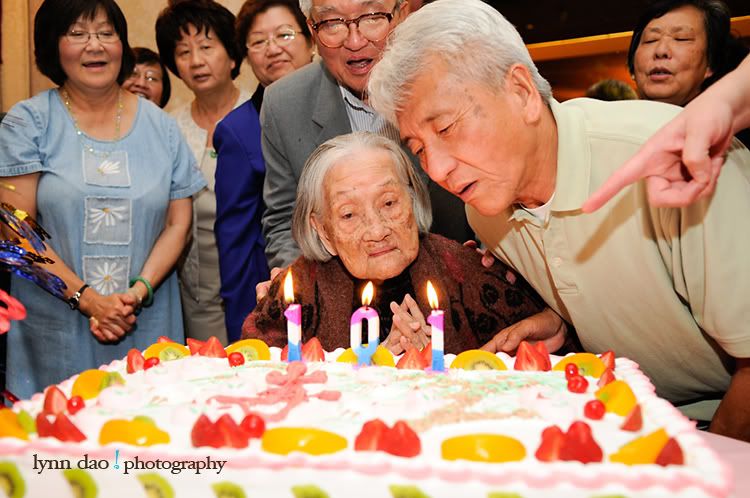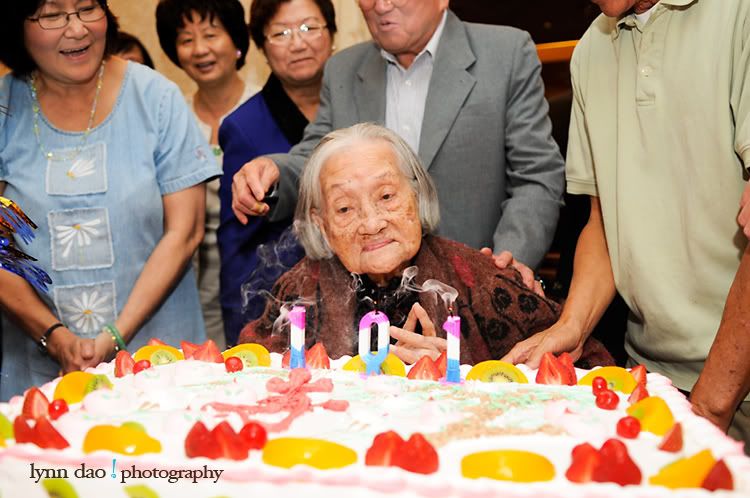 And my cousin Danny cut the cake b/c it was also his birthday, but it always gets overshadowed by my grandma's. So this year, we sang happy birthday twice. :)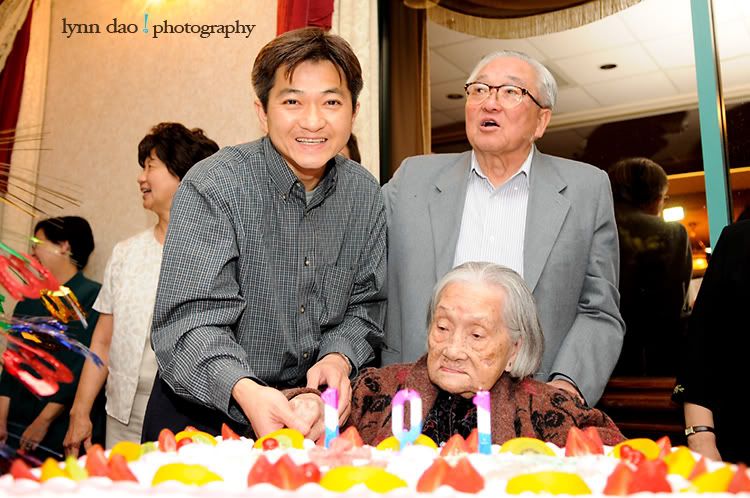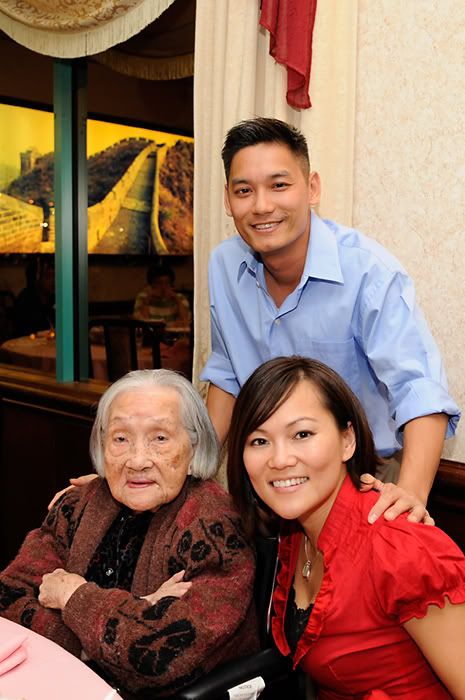 Happy 100th Grandma!!!
Labels:
Personal
|
4 comments
|
Links to this post
Blog Archive

Contributors