Thursday, July 30, 2009
10:44 PM |
Posted by Lynn Dao Photography
I had a fun little mini-Mother/Daughter session out at Mission Bay while I was in San Diego a couple of weeks ago. (Aaah, the 75 degree perfect weather gets me in such a dreamy mood now...especially since it's been about 110 to 115 here the last few days!!! Yes, feel free to be grossed out by those numbers -I am.)
It was a gorgeous evening out on the bay where Christina and her two year old baby girl Caroline spent some quality mother/daughter time together while I snapped away!
Here's Caroline, being the adorable little munchkin that she is.
And off she goes!!! It was quite a scene with mom running after her and me right behind with my camera. =)
Sand?
Yes, please!
I think these are the times that your kids will remember when they grow up. Play time with momma. (Though my memory doesn't go anywhere before age 5, and even that's pretty sketchy.)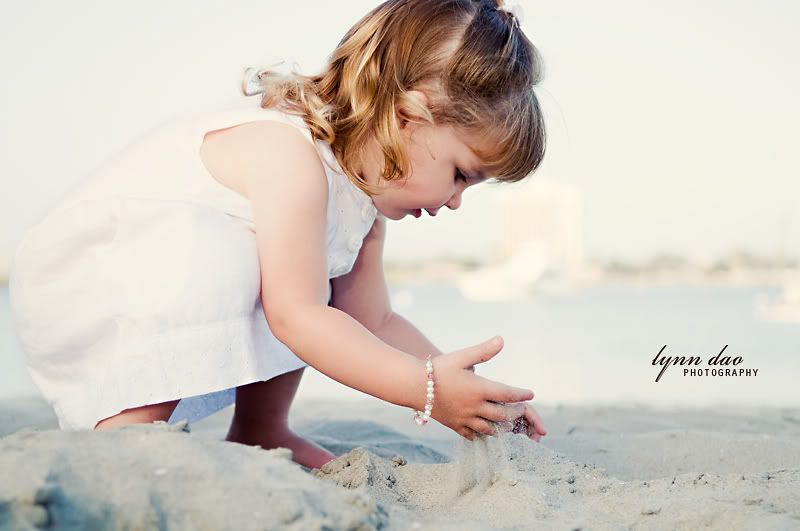 And I leave you all with a kiss.
Labels:
children
,
Families
|
1 comments
|
Links to this post
Blog Archive

Contributors