Saturday, December 27, 2008
4:13 PM |
Posted by Lynn Dao Photography
My parents and sister came over for the holidays which which I'm grateful for because they made things feel more Christmasy here since Drew & I weren't able to go anywhere far during the week. It's always nice to have family around during this time of the year. Their visit opened up new doors because it got me to explore some parts of my new hometown that I've never been seen before. (You know how it goes. When you live somewhere, you never really visit the touristy spots until you have a reason, i.e., guests.)
Here are a few of the spots that we left our footprints at last week.
The obligatory trip up to Scottsdale. We wandered around the library park and then to Old Town.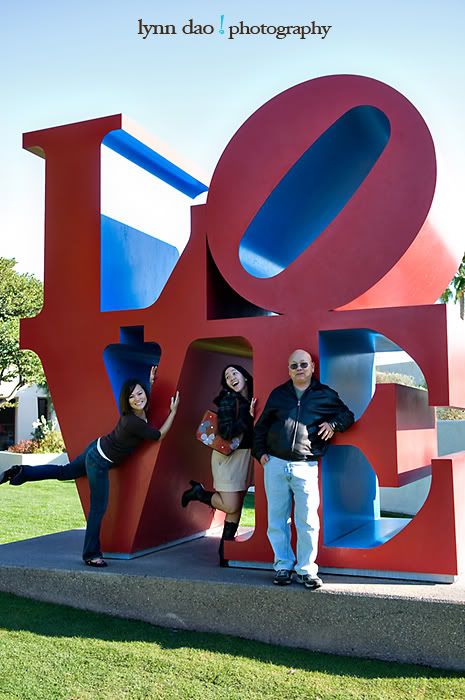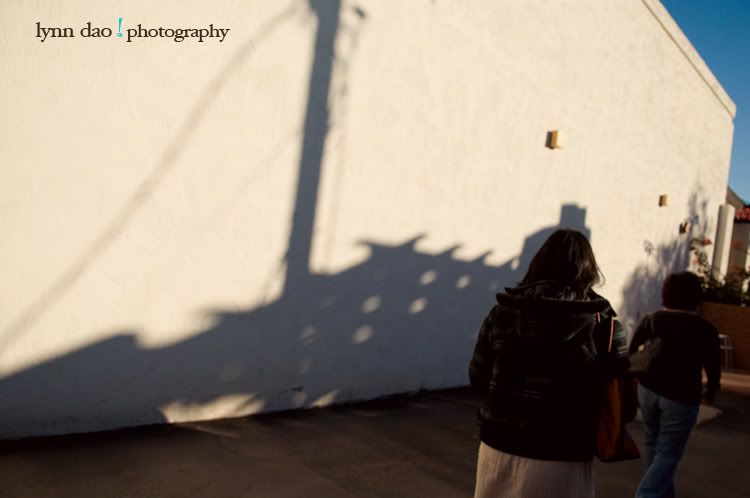 My parents were also good sports. =)
Drew's so used to posing for the camera now that I think he starting to take his second job a little too seriously.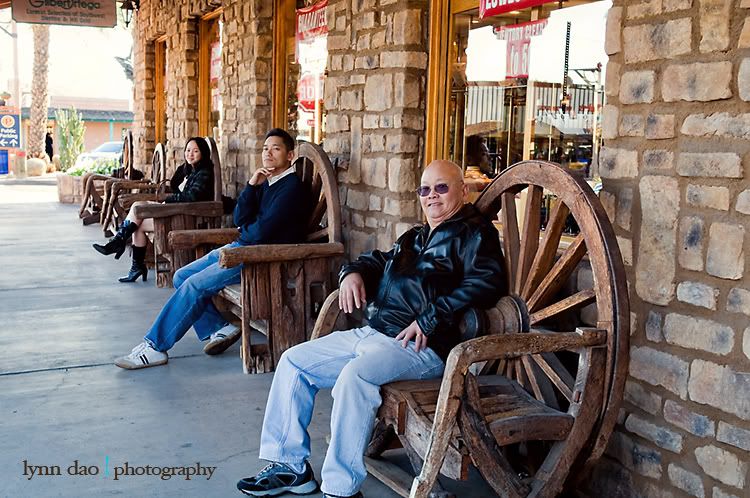 I also took them to
Frank Lloyd Wright's Taliesin West
. When I was in college, I wasn't a fan and thought his buildings were weird, but at this point in my life, I greatly admire his work, ingenuity, and love for experimentation.
After leaving Taliesin West and driving thru the Scottsdale neighborhoods, my mom ooohed and ahhhed at the homes we drove by. No love for FLW! Ah well.
The man apparently had a love with Asian art. There were Asian influences sprinkled throughout the place. My sister included.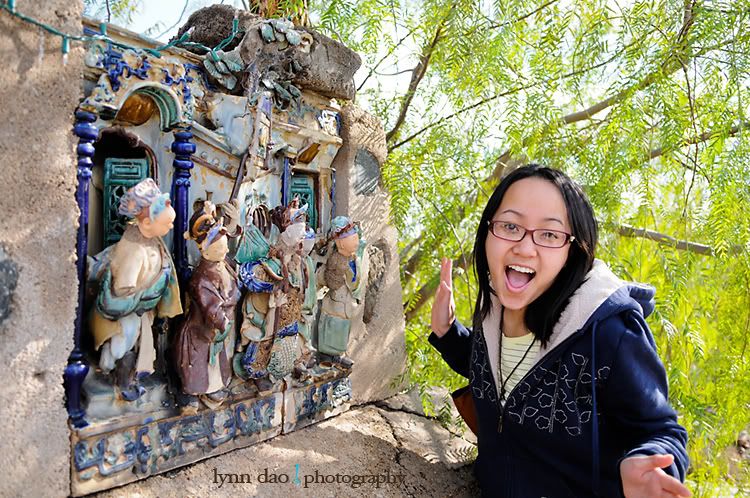 Origami chairs. Cool to look at. Reason for the design: he didn't want anyone getting too comfortable in his house.
Yeah, that doesn't look too comfortable.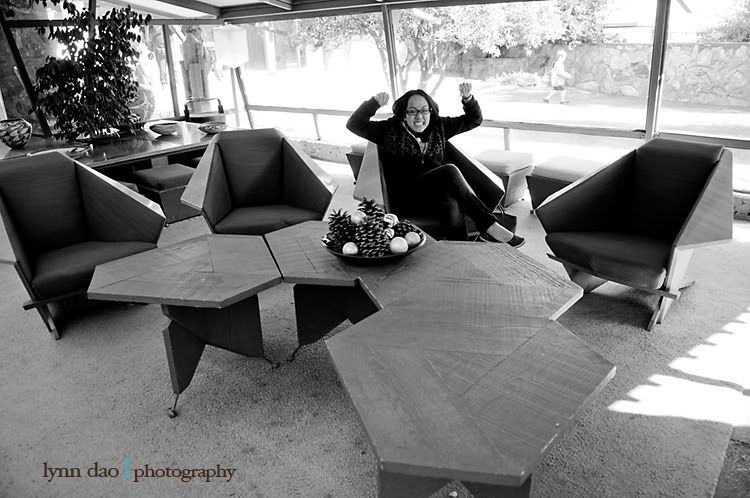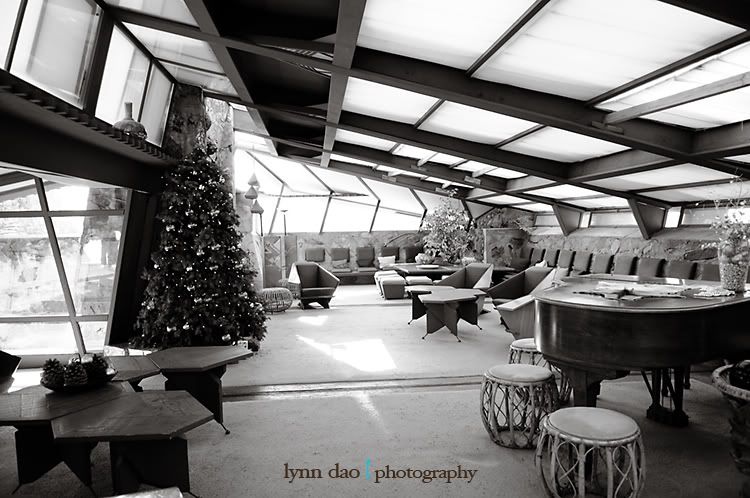 There's a hole cut in the glass just for this vase. Why? Because FLW liked where it sat & didn't want it moved. So if there's gotta be glass there, well then cut a hole for my vase!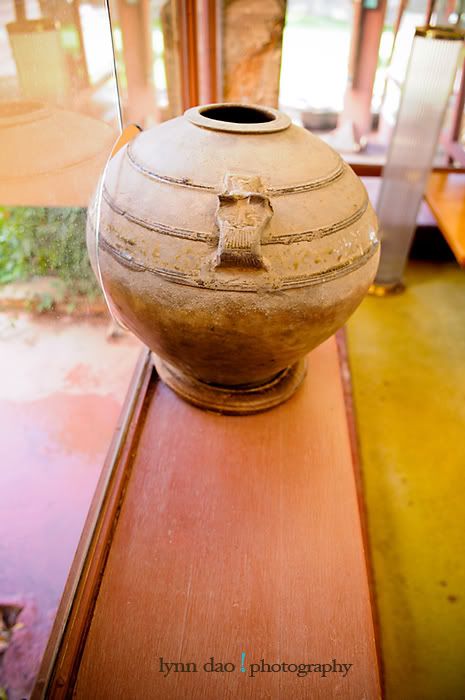 He had a garden of sculptures by Heloise Crista.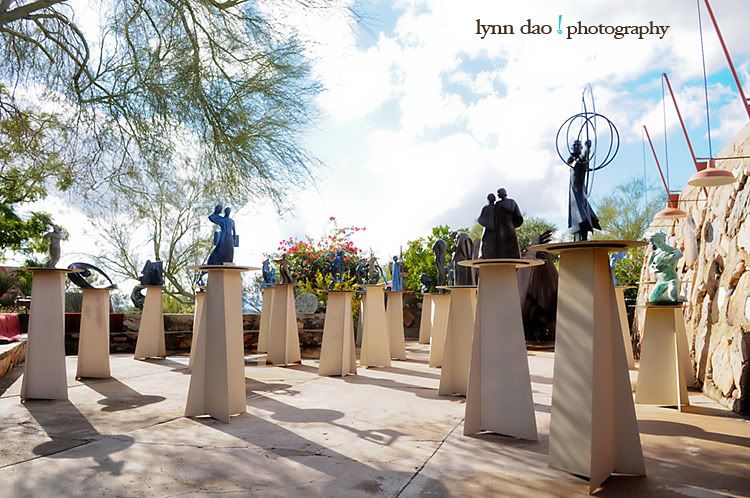 This one was my favorite.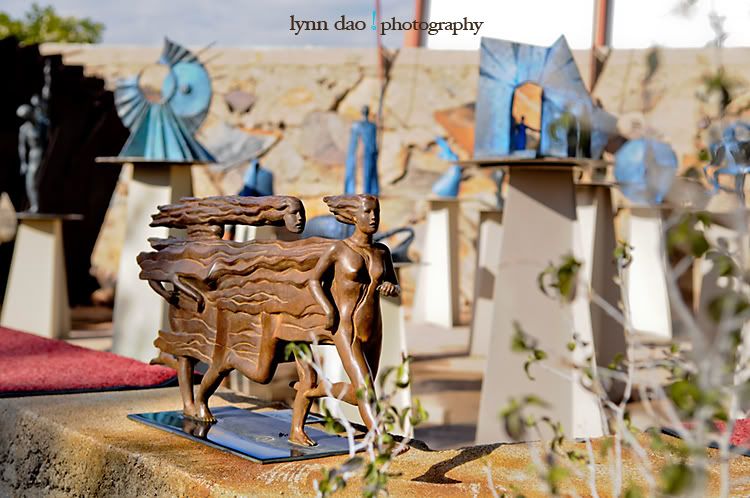 His theater room, which was filled with his favorite color:
So this post was written during commercial breaks while I was watching the Notebook & crying my eyes out. Now it's 1am and I gotta get some shut-eye. The rest of the family excursion to Goldfield Ghost Town in the next post. Good nite!
Labels:
Personal
|
1 comments
|
Links to this post
Blog Archive

Contributors