Thursday, July 31, 2008
8:37 AM |
Posted by Lynn Dao Photography
Hi everyone! Sorry for being MIA lately, but it's been a crazy couple of weeks. We moved to Chandler, AZ on July 15th, left to go back to CA on the 19th for a friend's wedding, and just got back on the 28th to a hot house with a broken AC. It was 97 degrees in our house when we got home!!!
Drew & I have been sleeping at friends' homes so we can make it through the night. We tried once to sleep at home, but there was no falling asleep when your house is 93 degrees. I laid down with a spray bottle & had to spray myself every five minutes throughout the night to keep cool. After a couple of hours on the bed, I threw my pillow into the bathtub because it was cooler than the bed! It was sooooo uncomfortable, but at least it wasn't as hot as the bed. Finally, I wised up and found the coolest spot in the house- the bathroom floor! Laid down and fell asleep for a couple of hours before having to get up again. What a night!!!
I am happy (very, very HAPPY!!!) to say that the AC is finally working today after the repair guy came out for the 2nd time. :D
So with that long prelude, I can now move onto a much delayed posting of my brother-in-law's wedding that was on June 21st!
Note
: I was not the official photographer for the wedding (Drew wanted me to be able to enjoy the wedding & not work -what a sweetie!), so for more official pictures, check out
Jason Q. Tran
's awesome blog. Without further ado..
The man of the day, Galen Dao!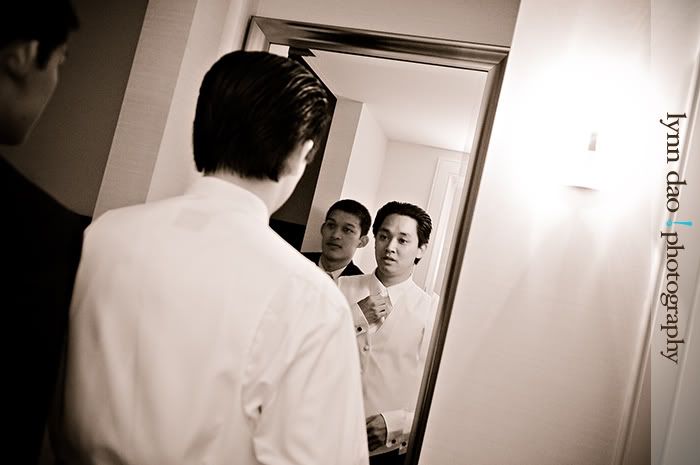 And his beautiful bride, Leilanie!
I like this image b/c it looks like the Virgin Mary is in the background blessing Lanie.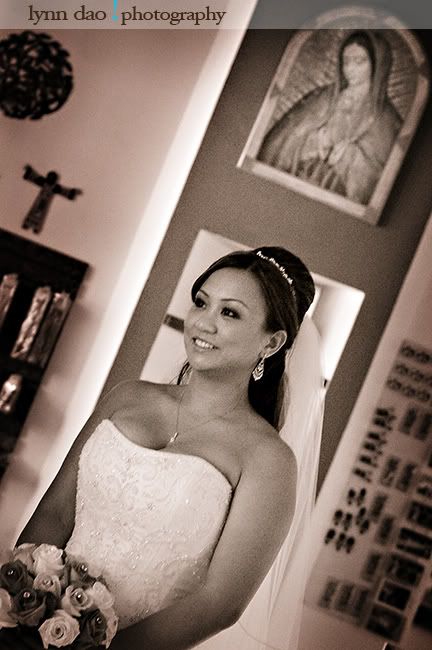 The ceremony was held at
Mission San Luis Rey
in Oceanside.
My in-laws who raised three fantabulous children. They're really a great family & I feel blessed to be a part of the clan. :) (And I'm not just saying that to be nice either people!)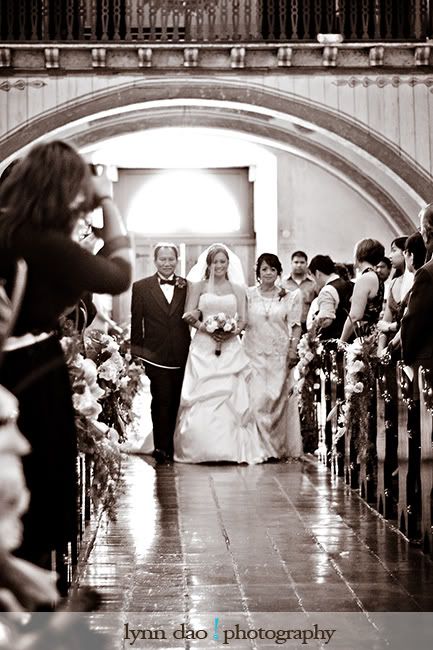 My new sis-in-law, Lanie, beautifully happy on her wedding day.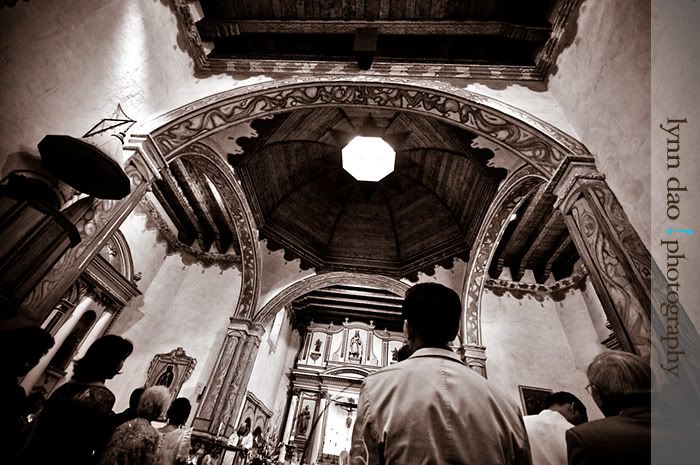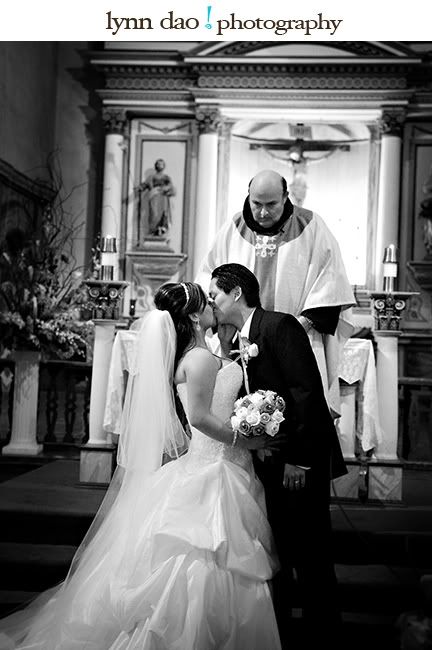 After the church ceremony, everyone headed back to Irvine where we had the traditional tea ceremony. First, the parents and couple pray to their ancestors and ask for their blessings.
The mother of all incense sticks.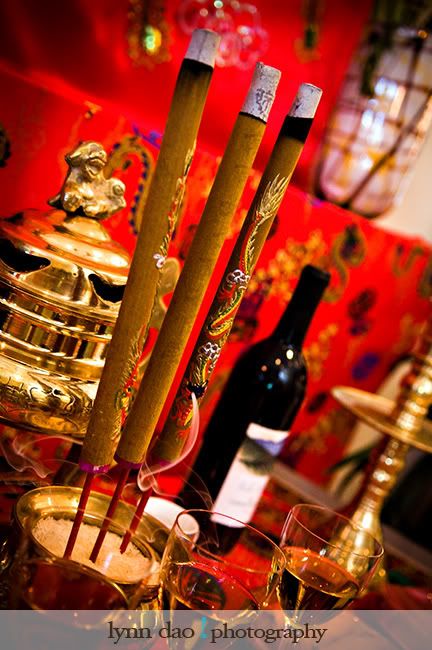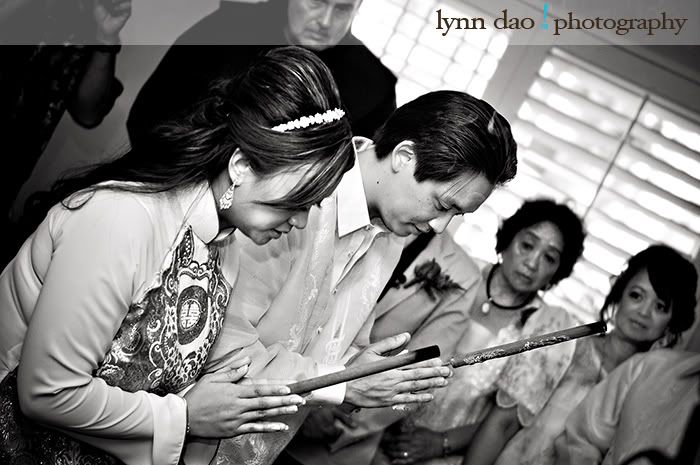 Galen's mom made a heartfelt speech to her son & new daughter-in-law.
She then places gifts of jewelry on Lanie. It was 104 that day & with 100 people crammed into the house, it was HOT. Galen's fulfilling his husband duties here: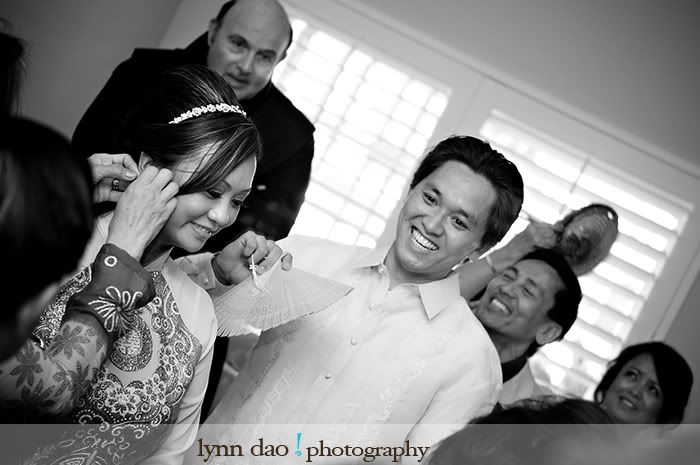 The last part of the tea ceremony consists of the couple serving tea to all married relatives & the relatives in turn give them monetary gifts. What a sweet deal!
Ok, only a few more images left because I was enjoying myself too much at the reception with family & friends.
The reception was held at the
Marriott
in Anaheim- right across from Disneyland!
Yay Lanie & Galen!!! Hope you both are enjoying married life! :D
Labels:
Personal
,
Weddings
|
3 comments
|
Links to this post
Blog Archive

Contributors