Sunday, June 21, 2009
6:40 PM |
Posted by Lynn Dao Photography
It was such a blast shooting Dianna & Alex's portrait session at Tempe Town Lake with their two dogs, Barack & Sarah. =) I had a great time shooting, they had a great time posing, and the dogs, well, don't they always have a good time wherever they are?
We started at
Tempe Center for the Arts
and moved on down from there.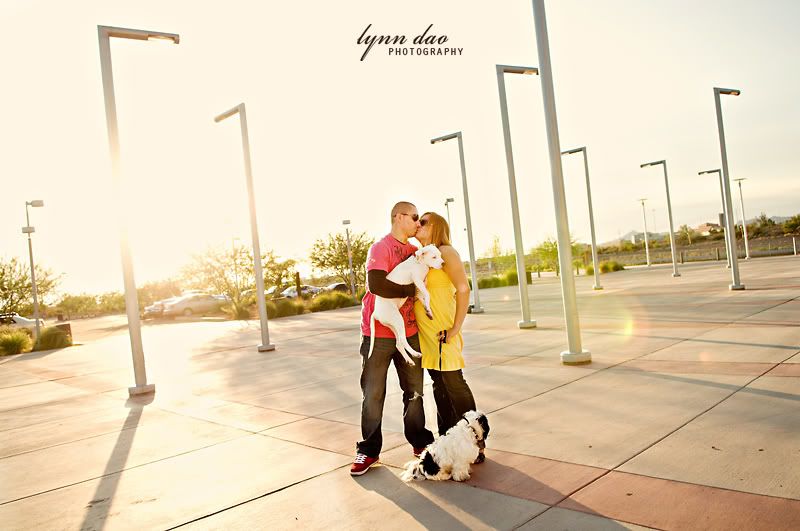 Sarah-totally headstrong.
Dianna & Alex have been married for 2 years. He's Colombian and she's half Mexican, half Caucasian. Together, they make sweetness!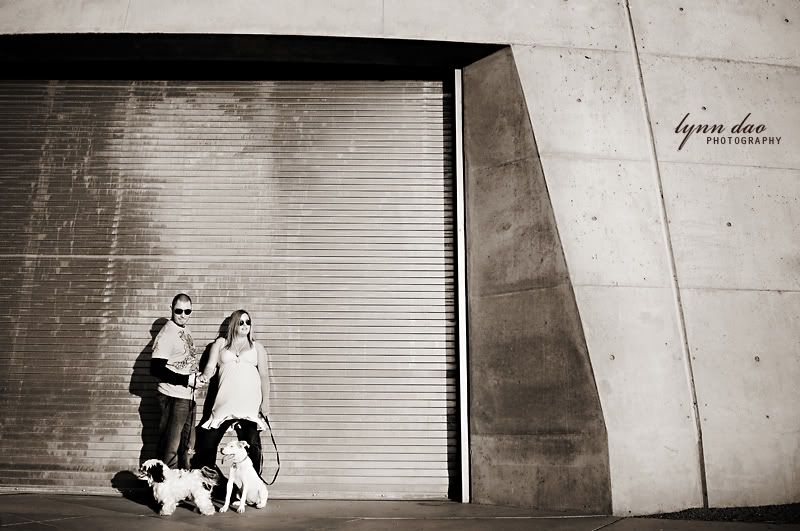 The Lynn Dao must-have jumping shot: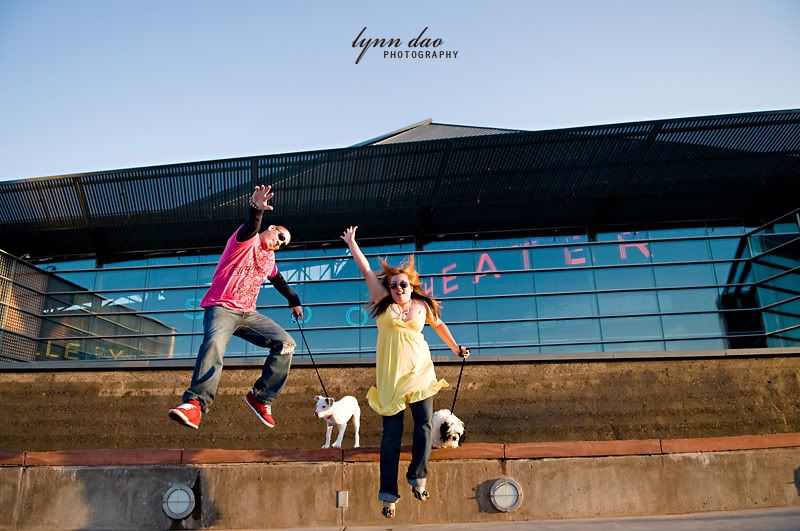 Alex messing around with the huge pool of water in front of TCA.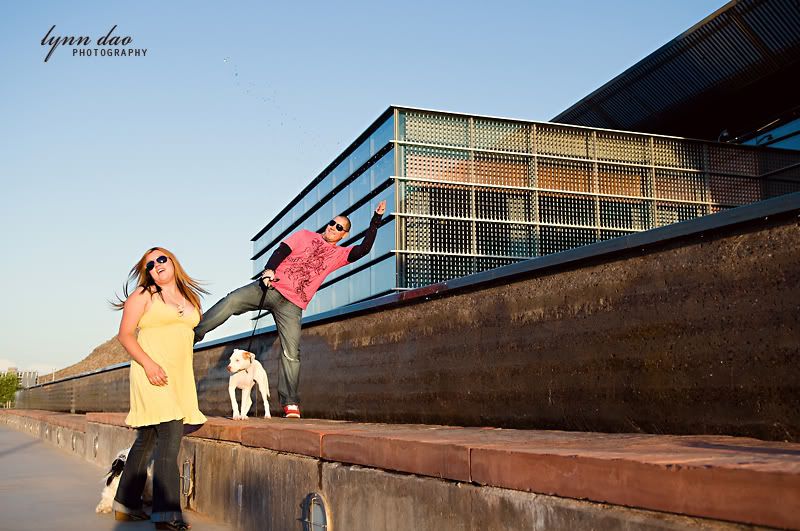 Barack is such a good dog! Really, he's the best behaved dog I've ever met!!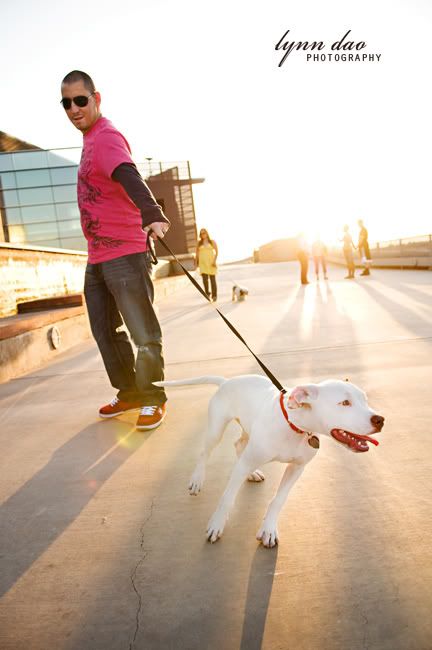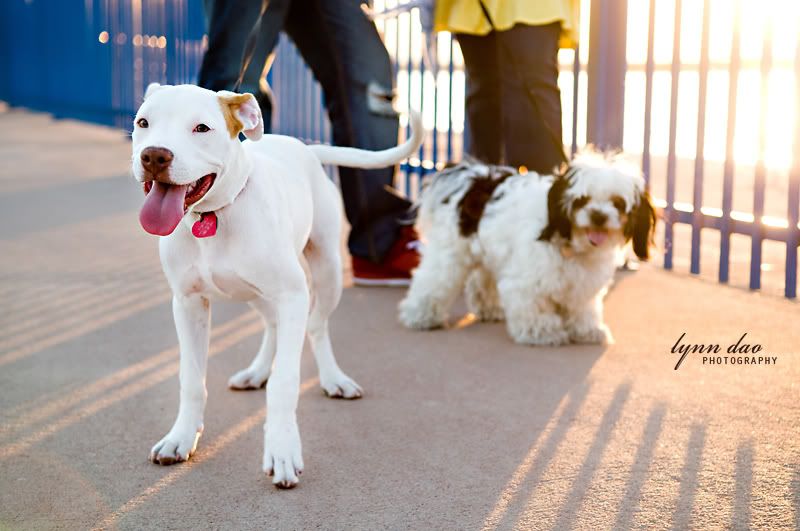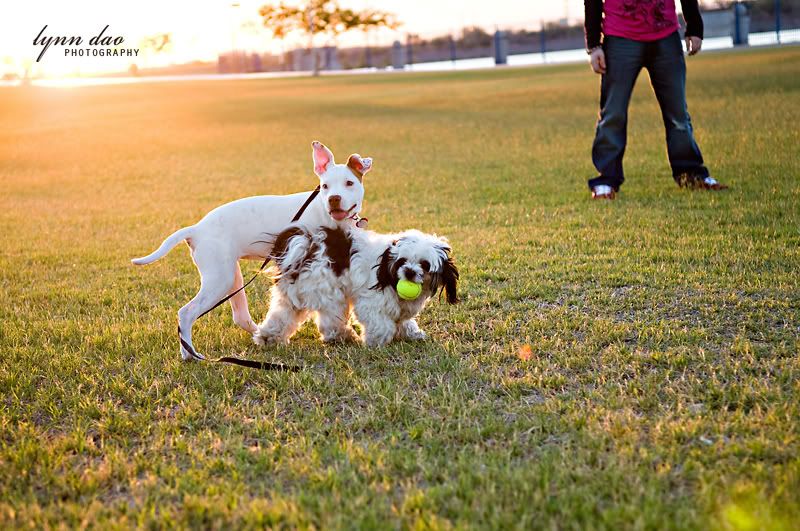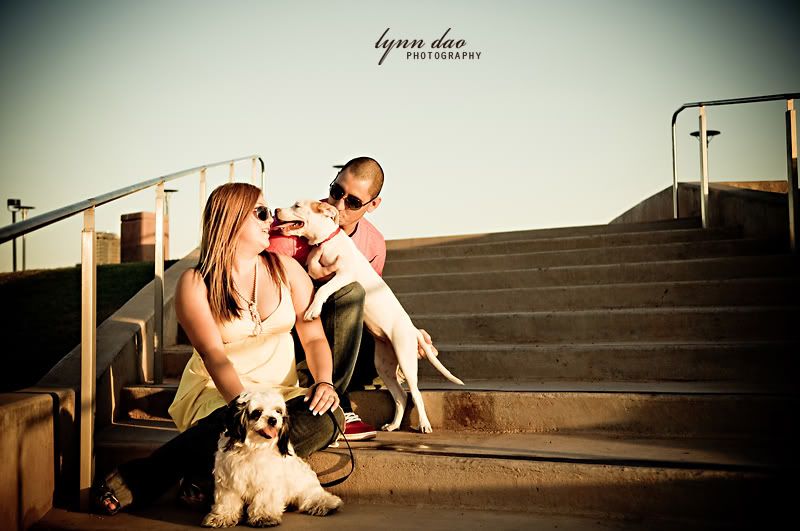 Labels:
couples
Blog Archive

Contributors