Thursday, September 10, 2009
12:08 PM |
Posted by Lynn Dao Photography
I went back to the Bay a couple of weeks ago and took my family to Oakland's
Eat Real Festival
. If you love food, you'll love this festival! It had everything under the sun and the best thing was that all the vendors and the ingredients they used were all local. I was definitely busier eating the food than I was taking pictures of it, but I did manage to squeeze in a few images.
I'll try to link as many of these vendors as I can too.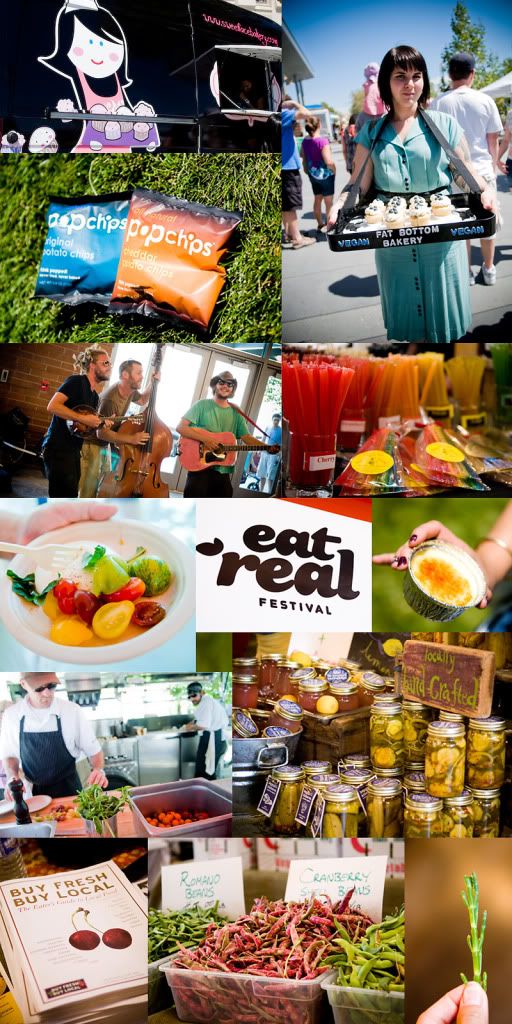 Top left:
Sweetface Bakery
Quite a few cupcake vendors out there. YUMMY! I also heard
Kara's Cupcakes
were pretty good too.
Top right:
Fat Bottom Bakery
- totally & delicously vegan.
Second left:
Pop Chips
- a decent replacement for potato chips for those of you craving chips but not wanting it to show up on your hips!
The two images underneath the live band- (who were totally awesome) is the best caprese salad I've ever had made by
Jon's Street Eats'
.
To the right of the Eat Real logo is creme brulee from the
Creme Brulee Guy
.
Bottom right is a scrumptious seaweed I ate from an organization called
Forage SF
. Check out their site & concept. It's pretty neat.
This next set deserved its own collage because I loved her pops sooooo much!!! And so did everyone else apparently because the line to her cart was always long and she sold out on the first day of the festival.
Aisu pops
are handmade pop creations by Jaymes Luu. She finds whatever's in season locally and experiments with all different flavor combinations in her kitchen till she comes up with something magical...like honeydew wasabi! That was goooooood. Even better was the fig & creme fraiche (top left).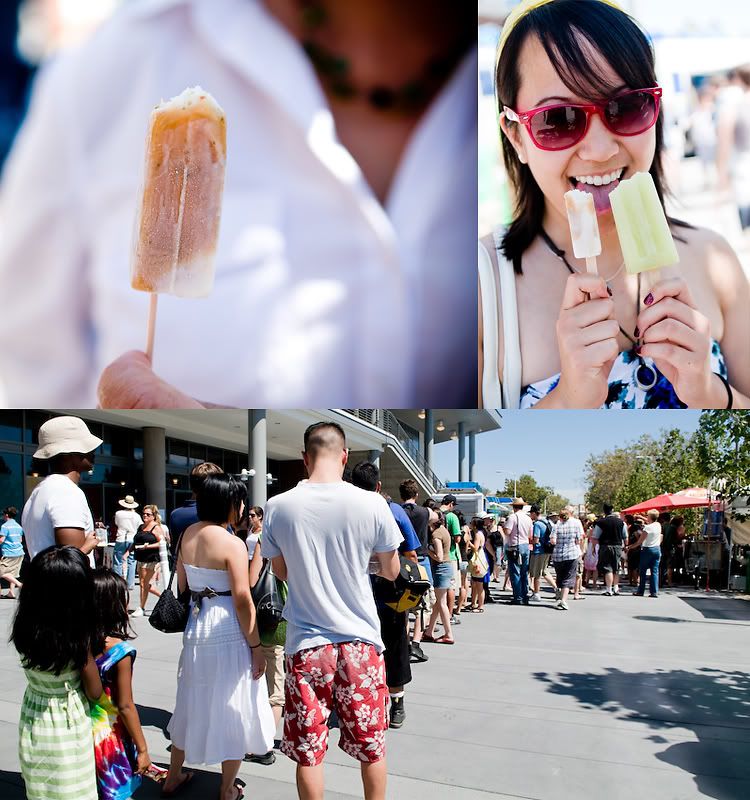 If you're ever lucky enough to be up in Davis on a weekend during the Farmer's market, get a pop or two from Jaymes. Then you can be like my sister and try two pops at once!
Labels:
Personal
Blog Archive

Contributors