Saturday, October 17, 2009
6:24 AM |
Posted by Lynn Dao Photography
So this is the final NYC post for this year, but not the last of New York since I'm saving some of my fav's of upstate NY as the sweet cherry on top! =) This series was taken on my last two days in the city exploring with Drew. We only had two full days together in NY since he flew in on Wednesday morning after completing his oral board exams in Minneapolis the day before. Celebration time, c'mon!!! Well, I guess technically we have to wait till next month to confirm that he passed and is officially board certified, but I'm sure he passed, so again, celebration time, c'mon!!! (sing it now!!!)
Ok, ok, focus now. Focus. It's picture viewing time starting with Central Park.
That's my bag in the corner, propping up the camera for this shot.
The obelisk, aka,
Cleopatra's Needle
. Check out the crabs on the bottom corners!
The most amazing thing about this obelisk was that it was erected in Egypt in 1500BC!!! Click on the Cleopatra's Needle link above to read more about how it got to Central Park.
I guess it's only on weekends or summers that they rent the RC boats for you to play with on the pond here. I was really looking forward to having a boat race with Drew too.
And for fun, some swirly camera action. If you have a DSLR, slow down your shutter speed to about 1/10s, hold the camera in one had, click and swirl the camera in a circle really fast at the same time. This is also a fun one to do at night when there are lights around.
The next day we trekked around Soho and went to a few small art galleries.
I love this one. It was rush hour on Broadway and the ice-cream lady was looking a bit sad that no one wanted to buy any ice-cream. She kept on looking left and right just waiting for someone to come. Sadly, for the ten minutes that I was watching, while eating inside D&D, no one came. =(
Remember Ramon, the polaroid photographer we met in Soho? Here's some video clips of him showing the process of his art, which may not be around for long since Polaroid stopped making their film.
The blonde lady here cracks me up!
A couple from the Holga at Chelsea Highline. I'm not sure what happened to my Holga during this New York trip, but every image came out blurrier than usual. I liked the result for a couple of images, but not for every single one. If anyone has a Holga and knows what happened, please let me know!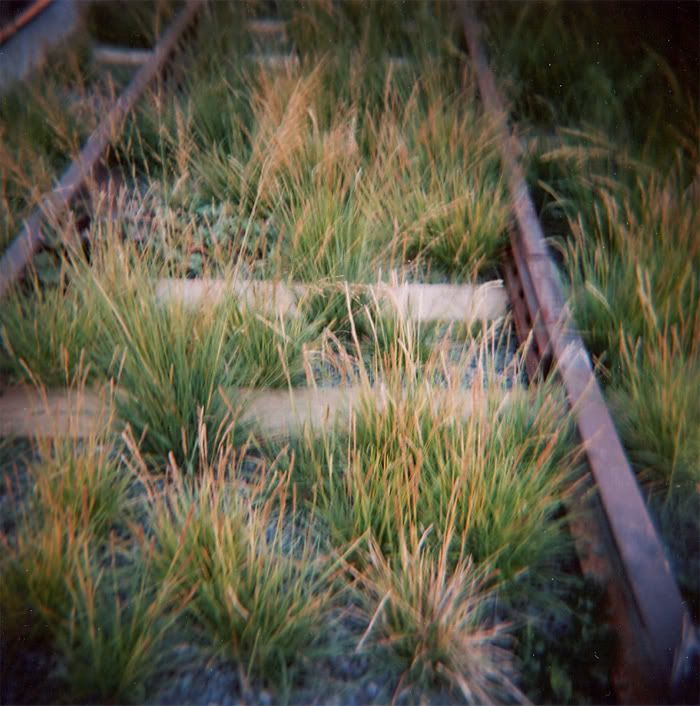 Last, but not least, a photo with the NY family crew. We love that they're living over there so that we always have a good reason to visit New York. On my left is Drew's cousin, Carol, who just started her medical rotations and never ceases to crack me up. Next to her is Drew's other cousin, Rich, who's expecting twins next year (whoohoo!!!) with his hubby Cobi (who's sitting next to him). And my awesome sister-in-law, Ann, who I always love hanging out with. And I'm not just saying that because she might read this, but because I really mean it. =)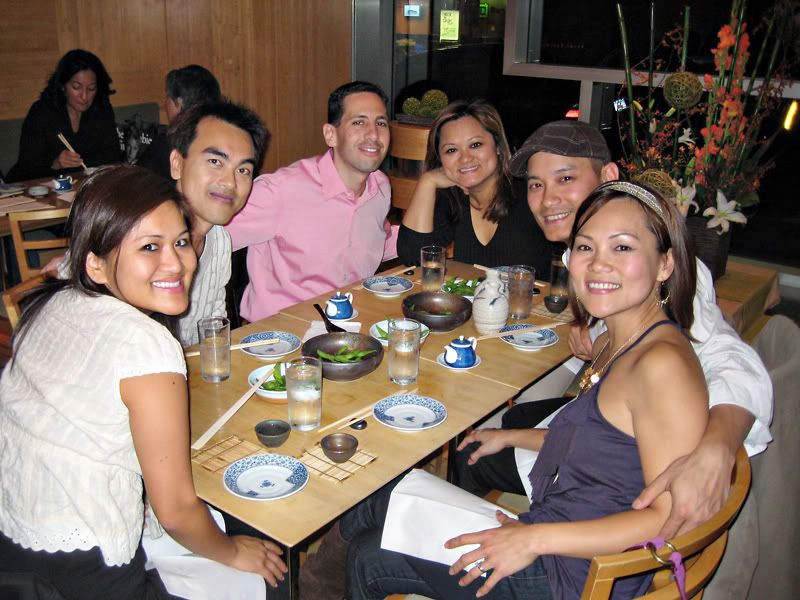 Labels:
Travel
Blog Archive

Contributors