Friday, August 6, 2010
3:52 PM |
Posted by Lynn Dao Photography
When Drew & I were back in California last week, we went somewhere I had always wanted to go to every time I saw a bumper sticker of this place: The
Mystery Spot
in the Santa Cruz mountains. It's a place where "your perceptions of the laws of physics and gravity are questioned." -Mystery Spot website. Really, click on the link above and read more about it!
When we first walked into this room, several people started sliding down - not enough room for everyone to hang onto the handrail against the wall.
Here's our guide standing on a table and leaning very far forward without falling over. Physics was my worst subject in college, so can anyone explain?
Drew's hanging on a bar, but his body tilts to the side. But then again, everything else sort of tilts in that direction.
Me, standing on a slanted little ramp tilting forward while my dad, in the back, easily climbed the little steps -something forces your body against the wall there so he doesn't feel the slant that I did.
There were other weird physics phenomena of interest too, so all in all, well worth the drive and $5 for the 45 minute tour. (Though playing around in that house made me nauseous!!!) Not only that, but it's in a beautiful location surrounded by redwood trees. There's even a nice trail you can hike while you wait for your tour to start.
And I'll leave with a pic of Drew making faces. There were three in this series that I wanted to post, but I'll be nice to him and just post this one! =)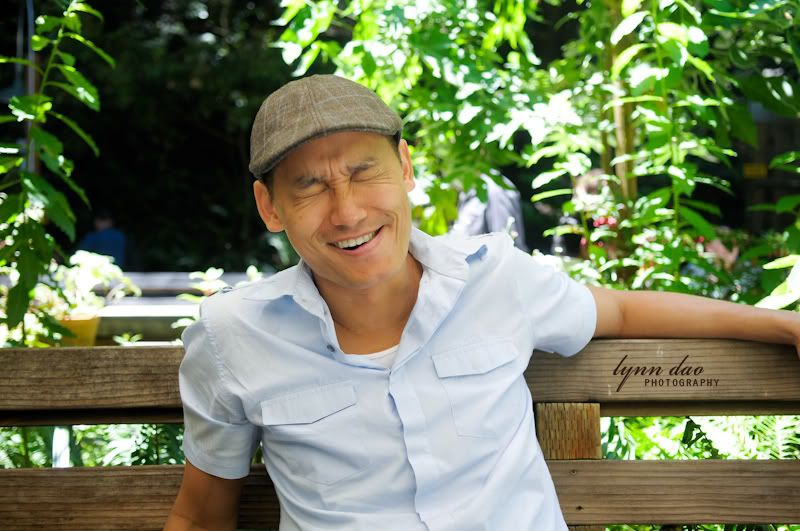 Blog Archive

Contributors