Monday, March 14, 2011
1:21 PM |
Posted by Lynn Dao Photography
I know I had said a few posts ago that I am no longer doing weddings or portraits, but I have such a soft spot for newborns that when Timothy's super excited Aunt Kathleen asked if I do newborn photography, I jumped at the opportunity. Newborn babies are definitely an exception to my "no more portrait photography" rule, and with Timothy you can see why - soooooo adorable!!!
Meet the newest San Francisco Giants fan, Timothy James at 12 days old.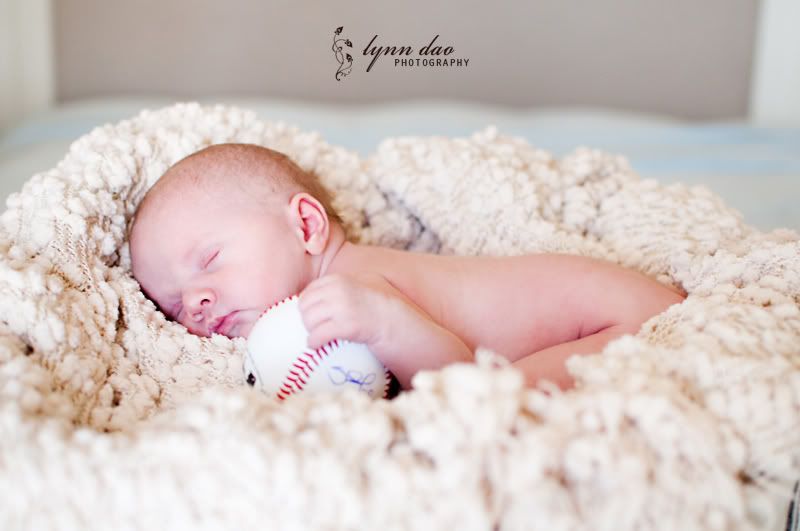 More of Timothy to follow. =)
For anyone interested in a newborn portrait session, I will happily schedule a session for newborns two weeks old and younger.
Blog Archive

Contributors